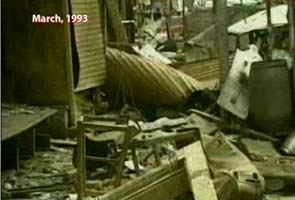 New Delhi:
The Supreme Court has allowed three convicts in the 1993 Mumbai blasts case four weeks of freedom before returning to jail.
Yesterday, the court had given Bollywood actor Sanjay Dutt a month to finish filming projects before he starts a three-and-a-half-year sentence. His lawyers had asked the court to give him six months to complete projects which are worth nearly
R

s.
270 crore for movie producers.
The convicts who were given four more weeks to surrender today include Abdul Razak Memon, who had been sentenced to life in priso, Altaf Ali Sayed who was given 10 years in jail and Yusuf Mohsin Nulwalla, who was given a five-year sentence for their role in the serial bombings in Mumbai in which more than 250 people were killed and nearly 700 injured.
Later today, the court will decide whether to allow Zaibunissa Kazi, who is 70, and three others more time before they return to prison. Zaibunissa has argued that she is unwell and too old and sick to handle a jail sentence.
She had also said that the court should not send her to jail till the President of the country decides on her clemency petition, but that appeal was rejected earlier this week.
Mr Dutt, who is 53, was convicted of illegally possessing arms that were supplied to him by men who executed the terror strike in Mumbai. He has denied all knowledge of the attack, and said that he acquired the AK-56 and a pistol to protect his family which was receiving death threats at the time.